"1. Run away to Brooklyn. Rent an apartment with a claw footed bathtub. Commute..."
– 5 Fantasy Exit Strategies « Thought Catalog   (via roguemonster)
3 tags
Anya Marina covers "Whatever You...
3 tags
Watch
Girl knows how to WERK a camera. So awesome. oh-so-coco: BEHIND-THE-SCENES: What more can I say about the August ELLE UK? I've talked about my cover, I've talked about the editorial… I've even mentioned the article I wrote about Cindy Crawford and Iman… but have I told you that James created the official behind the scenes video for Elleuk.com? 
3 tags
Gratitude
There is a great post over on Hello Gigglestoday about practicing daily gratitude. Something I think everyone needs reminding of every now and then. For instance, I've been feeling particularly err…ungratuitous? the past few day. The feeling that sets in when things get too comfortable. I was (and am) so ready for changes in my life. But news this morning suddenly put everything into...
2 tags
Azzedine Alaïa Fall 2011 Couture // July 7 →
Breathtaking.
2 tags
4 tags
Michelle Obama's Dating Advice For Sasha And... →
"Choose people who will lift you up. Find people that will make you better." Relevant.
Great love song! veronicalovesarchie: never...
3 tags
Watch
And also, Christian Dior's Haute Couture S/S 11. Gorgeous.
2 tags
2 tags
3 tags
SNOW
Dream husband. Also if he agrees to do it when we are both hungover. tomywife: I'll go pick up the Chinese food.
3 tags
2 tags
2 tags
3 tags
1 tag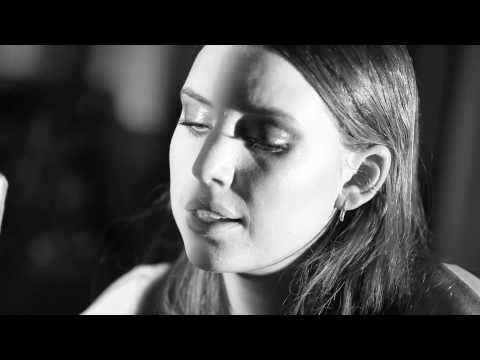 2 tags
2 tags
They Are Wearing: Chicago
A little Chi Town love on WWD today!  Personal fav:
1 tag
2 tags
3 tags
Watch
Vogue's Tumblr is on pointe today (see what I did there? Eh ehh!!). vogue: BEHIND THE SCENES: Natalie Portman's Vogue Photoshoot
1 tag
3 tags
2 tags
3 tags
This is awesome and inspiring street art artwork.
2 tags
Listen
1 tag
GPOYW
It-was-one-of-those-Friday-nights-edition. I mean, you're only 21 once right? RIGHT?! NIU - Friday, October 15th, 2010
3 tags
"You live like this, sheltered, in a delicate world, and you believe you are..."
– Anaïs Nin
Oh...hello.
Well…where do I begin? It's been quite a summer around these parts. It was fun and scary and there were a lot of big changes. I stopped blogging because a lot of what happened I didn't feel the need to share and if I don't have anything to say…why say anything at all? But, I'm feeling good now. I feel like the fall is bringing good change with it's...
2 tags
3 tags
Skins
(via itsamazing:fashionising) So, for the past two weeks I have been cracked on the UK television show Skins. It's like Degrassi, but with more drugs, sex, and booze. All the characters are so complex and enthralling I couldn't wait to get home and watch another episode. It's funny that I spotted this spread because Kayla plays Effy on the show and she is hands down my...
4 tags
Holy Cow.
Damn you Rachel Zoe! Always luring me in, making me lust after things I definatley cannot afford. These wedges are blowing my freakin mind right now. Another looky loo…just because. (Asos Black Boom leather & stingray wedges. $200 at asos.com)
5 tags
4 tags
Alejandro
This little moster is pretty much the new love of my life, no matter how much he attacks my shoes. I've dubbed him Alejandro (yes, after the Gaga song…it's my favorite). But, beau calls him Charlie (or Charles). I spent most of the weekend swooning over and snuggling with him.
3 tags
Smile Friday
"Brunch-last-Sunday-at-Joey's-Brickhouse-in-Chicago-in-my-new-fedora-and-romper-drinking-double-mimosa's-before-the-Cubs-game" version. Can't even tell I'm hungover can you? Happy Weekend!
2 tags
3 tags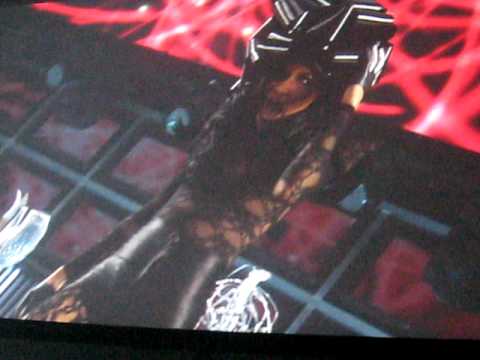 3 tags
Wellies
Want Need. These. Boots. I've had my eyes on Hunter Wellies for awhile (who hasn't!), but I'm always back and forth on the colors. However, when I logged onto Zappos and saw these Hunter Carnby Boa's I about died. I mean realllllly. Drool.
3 tags